Tripawds is a user-supported community. Thank you for your support!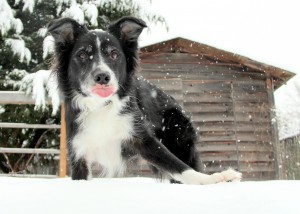 There's nothing like a bunch of snow to make everyone feel young again.  Eventually it got so deep that Kess was having trouble getting around (up to her elbows here).  Luckily we've has a slow melting period so Kess was able to get out for a run once the snow wasn't as deep.  After days of being cooped up in the house she was one happy pup.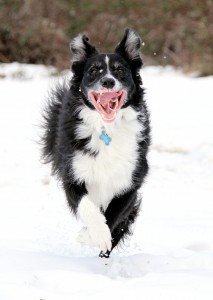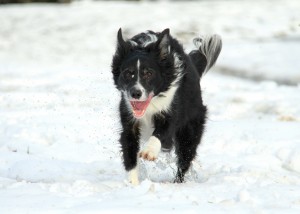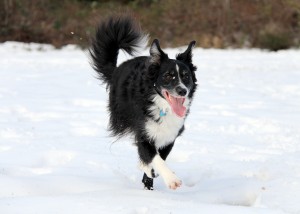 we currently have blue skies and there's still some snow on the ground on the hill.  Fingers crossed for one more snow photo shoot.